Community Giveback Nights are here!
We are thrilled to have the support of so many local restaurants in the Santa Cruz County area!  And we would love it even more if you, as Team G supporters, would come out to show your love for the partnership between us and these wonderful restaurants showing their support in the fight against childhood cancer!  Make sure you mention "TEAM G" when you order and/or present the flyers!  We will be posting on social media to remind you of these great events coming up.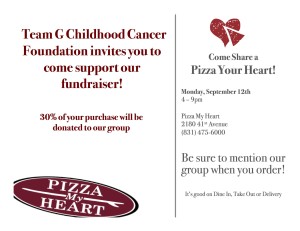 Pizza My Heart on 41st
September 12th from 4pm to 9pm
Come on down to 41st Ave Pizza My Heart for some freshly baked amazingly awesome pizza!  No joke, this pizza place has been around for years….and it's one of the best in town!  In order for Team G to get credit for you for your order, mention "TEAM G" to the cashier at the time of ordering (when you call in) and we get 30% of the profits from the night!  we need to generate at least $100 in sales to get a payment for our fundraiser. You can even have it delivered to your soccer field for an after practice snack!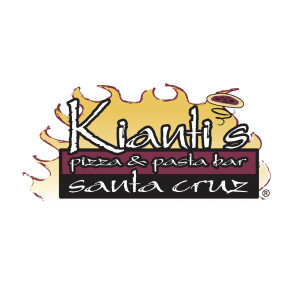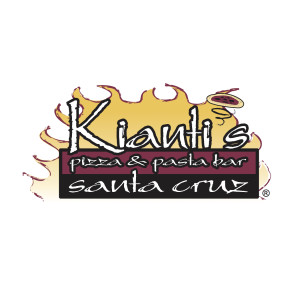 Kianti's Pizza and Pasta Bar
October 6th from 5pm to 9pm
Present our flyer (coming soon) when you order your yummy pizza and pasta for the evening…don't worry, they have great salads too…and let them know you are there for the Team G Fundraiser!  As long as we rev up $500 in sales, we get 20% of the proceeds!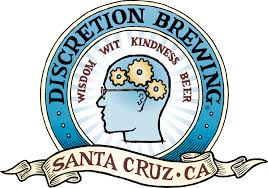 Discretion Brewing
November 28th
Like beer?  Who doesn't!  Come on over and share some delicious brews.  Mention Team G and we get 20% of the beer sales for the day!