http://palaceestate.ro/wp-cron.php?doing_wp_cron=1513670076.8522229194641113281250 I can't begin to tell you what an incredible day we had riding the coast for the Kids Cancer Cycle Challenge! So many people to thank….
grandparents for watching the kids, Sally, Kat and Andrea of the Santa Cruz Food Lounge for the amazing venue and making us feel like we were home, Ty Pearce chef of Ty's Eatery for the incredible food, Jimmy James Pagnella, Brian, John and Bill Sylvester , for all driving SAG and supporting us out there!

see url A special thanks to my ladies Mariela Rico,  Claudia Cisneros and Kellie Merritt for being SO AWESOME taking charge of the set up and registering people. Team G wouldn't be a team without you gals!!
http://evinterieuradvies.nl/cesar/109 And it's Childhood Cancer Awareness DAY and Grandparents day! I don't think we could have planned it better! ~ Kristin Cosner, Founder and Executive Officer

http://www.porttalbotwheelers.co.uk/?kisko=opzioni-binarie-sos&311=af
stock options exercise and sell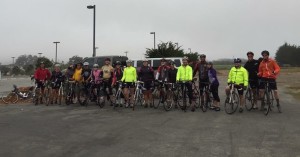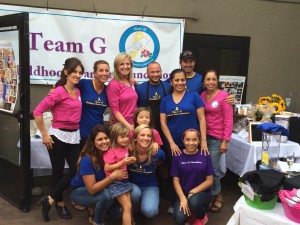 http://trailerparc.ro/?bioksew=trading-opzioni-binarie-fineco&9db=bb This past Saturday we spent an incredible day with many cyclists raising funds and awareness down the beautiful coast from Half Moon Bay to Santa Cruz!  We were so pleased on how the day went and the camaraderie that was shared with cyclists, friends and family.
go here The cyclists were transported to Half Moon Bay to begin the ride to Santa Cruz.  It was a cool day with lots of fog along the route but it was as beautiful as always.  This is the third year we've ridden the route but the first time we rode with the Santa Cruz Half Ironman Triathlon.  It was humbling riding next to some elite athletes but motivating at the same time.  Since we hope to have many more riders next year, we are scheduling our ride on a different Sunday and will provide a few aid/rest stations along the way.  And cover the railroad tracks in Davenport with plywood since this was a huge bonus!
click We ended with an incredible atmosphere at the Santa Cruz Food Lounge and an amazing meal by Ty Pearce!  The raffle items that were donated by local businesses were awesome and we are so grateful for everyone's contribution!  With your support, we were able to gross a total of $6,500.  For our first year of fundraising for the event, we consider this an accomplishment!
http://drugsabuse.org/?jionsa=Coffee-futures-trading-options&43c=6d A special thank you to all of our fundraisers!
| | | |
| --- | --- | --- |
| 1 | Morgan Hodges | $1,245 |
| 2 | Glen Brasel | $775 |
| 3 | Jessica Bedell | $510 |
| 4 | Kristofer Peters | $364 |
| 5 | Loretta Kuechle | $275 |
| 6 | Kristin Cosner | $150 |
| 7 | Bill Sylvester | $100 |
| 8 | Adam Cosner | $100 |
binaire opties brokers And a special thanks for our local businesses and individuals who helped support this event with your generous donations!
Santa Cruz Food Lounge
Ty's Eatery
The True Olive Connection
Scotts Valley Cycle Sport
Spokesman Bicycles
Hilton Scotts Valley
The Santa Cruz Running Company
Kaemmerling Photography
Discretion Brewing
West End Tap and Kitchen
Sue and John Miller of Mahonia Vineyards
Bargetto Family Winery
Abby Rose of Faust Salon
Sally Kane, CMT
Jamie Cottini
Please click HERE to view the photos of ride day!