Mission Statement
"Team G Foundation is a national 501(c)3 non-profit organization dedicated to supporting families fighting pediatric cancer and funding new and innovative treatments to ultimately cure childhood cancer."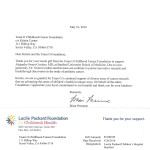 FUNDING CHILDHOOD CANCER RESEARCH
The second part of our mission is to raise funds for childhood cancer research.  In the beginning of our journey through the world of pediatric cancer, we learned that there is an exceedingly large deficit in the funding of childhood cancer.  The National Cancer Institute  spends less than 4% of their total budget to ALL 12 major types of childhood cancer research.  To a parent fighting for their child's life, this is just unacceptable. We also learned that cancer is the #1 disease killer of children in the U.S., primarily due to a lack of funding for research to develop more effective, less toxic treatments.  It takes just $100,000 to fund a pediatric cancer research project.  This is doable and Team G Foundation is committed to raising funds so children can have a better chance of hope for the future.  Every dollar really does count!
With less than 4% of the National Cancer Institutes total budget allocated to ALL 12 types of pediatric cancers, there is a great need for further resources to bring cutting edge cancer treatments for children fighting cancer. We are committed to serving our children until the day when no child dies or is left with life long effects from this devastating disease.
 For the year 2014, we are starting to develop partnerships with the top pediatric cancer centers on the west coast. Team G will be partnering with some of the top pediatric cancer centers on the west coast including Lucile Packard Children's Hospital, UCSF Benioff Children's Hospital, and Seattle Children's Hospital to support clinical trials and childhood cancer research to fund less toxic treatments and ultimately find a cure.  We are continuing efforts to support and find a cure with Cookies For Kids' Cancer because of the amazing work they have already done.  Stay tuned for more to come!