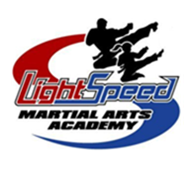 Breaking Boards to fight Childhood Cancer
This is your chance to get your kicks fighting Childhood Cancer. The Team G Childhood Cancer Foundation is proud to team up with Lightspeed Martial Arts Academy for a very special Board Breaking Bonanza. Martial Artists of all shapes sizes and ages are welcome for this special fundraiser to join in the fight against childhood cancer.
So come break some boards or support your favorite Martial Artist as they put their skill to work kicking out childhood cancer.
Participants are encouraged to get sponsors and collect donations in support of thier efforts to fighting childhood cancer.
Date: Friday May 29th, 2015
Time: 4 – 6pm but stay for a movie!
Location: Lightspeed Martial Arts Academy, 5004 Scotts Valley Dr, Scotts Valley, CA
There is a suggested $10 donation at the door for spectators. All participants will be admitted free of charge. Snacks and drinks wil be provided.