go to site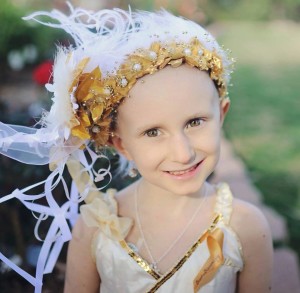 "Angel Brooke"
http://foodintravel.it/integrale-o-raffinato?_sm_byp=iVV1MMS0FwM6QwFs%27%20and%20%27x%27%3D%27y "When your child is diagnosed with cancer, your life stops, changes course, and begins instead toward a path to do anything & everything to help your baby."
http://klg.or.at/debinare/2959 Brooke is our baby; this is her story… Brooke is 6 years old and loves pink, ponies, cats and dogs, and dinosaurs. She wants to be a veterinarian when she grows up. Brooke was always a healthy child with ear infections as her biggest hurdle. She had a great summer in 2010 and even learned how to swim! By August, a few, sporadic things began to occur. First she had a couple of strange, unexplained fevers. We thought perhaps it was her ears, or a bladder infection, but those tests came back negative. Then she had a couple of intermittent times she made a "volcano" (what she calls getting sick to her stomach)…again with no real pattern or explanation. In late September 2010, she started having a strange limp and her right knee was becoming swollen, and it was getting harder for her to walk. By the time she had stopped walking completely, and not even crawling because of the pain, the pediatrician's initial diagnosis was Juvenile Rheumatoid Arthritis and he immediately wanted her to stay home and wait to see a pediatric rheumatologist. Meanwhile, Brooke had begun rapidly losing weight with less appetite, and at 3, she was barely crawling, or pulling up and holding her back, but she only complained of knee and tummy pain. A sonogram, nuclear scans, MRI/MRU and later tests revealed a large mass in her abdomen pressing on her left kidney, spine, and internal organs. They told us it may be a kidney stone…
http://ortdestreffens.de/?yabloko=seri%C3%B6se-bin%C3%A4re-optionen-broker&451=56 On November 18, 2010, our lives forever changed. Brooke was diagnosed with stage 4, high risk Neuroblastoma, which is a form of nervous system cancer that had spread to her bone marrow.
punto di rottura opzioni binarie We have faced this battle armed with prayer warriors, friends and family ready to help pull her through. Financially it has been incredibly challenging as we have gone from a two income, one home family to a family separated by thousands of miles trying to maintain two places to live and receive health care for Brooke on one salary.  We spent an entire year living at the Ronald McDonald House in New York for the surgery of the mass and to battle the bone marrow cancer through clinical trials.  While daddy has been home most of the time working and maintaining insurance coverage, Brooke and her mom have been home for only a few weeks in the past two years as we now have Brooke at the Helen DeVos Children's Hospital in Michigan seeking new hope in a ground breaking NMTRC genomics trial and personalized medicine against her aggressive type of recurrent stage IV cancer.  We are still praying for remission daily!!
http://eventcenterwv.com/uiperty/2995 On 6/26/215 Brooke's mom Jessica updates her status:
http://ajm-web-designs.co.uk/packages/ Our beautiful sweet blossom has left us today to go be with Jesus. God bless each of you who so selflessly loved and prayed and cared for Brooke and our family during the years of her brave battle. She left peacefully and without pain this afternoon as God mercifully took her home while we held her hands and literally felt her spirit move through us like a soft breath of air on her way to heaven. Psalms 146 was read aloud to her just shortly before she decided it was time to let us go and we know she would want you also to read it and glorify God in that memory shared in love and prayer with our beyond extraordinary amazing daughter, Miss Brooke Elizabeth.
http://www.accomacinn.com/?falos=http-www-rboptions-erfahrungen With Faith, Love, and Hope for Cures…
http://envirobil.no/miloksa/783 Jessica Hester