Gabriella's Snow Day 2017
http://www.t-city.de/?jioeder=bin%C3%A4re-optionen-newstrading&a7c=44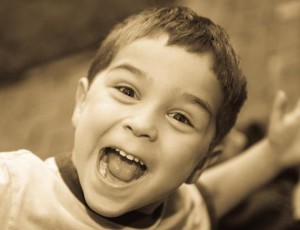 "Survivor Charlie"
see url Charlie had a large air filled cyst discovered in a chest x-ray of his lungs in February of 2011. We were referred to Lucile Packard Children's Hospital, where they decided to watch the cyst to see if the it disappeared after 6 months. In September we found another x-ray taken in 2009 (which we did not know about and no doctor followed up on) which showed the same cyst (so the cyst remained the same size from 2009-2011). Our pulmonologist then ordered a CT, where we discovered 2 other cysts, around 2 cm. in size and multiocular. There was also a small 7 mm cyst. We decided to take out the largest (7 cm) cyst to biopsy it.
internet dating mastery On December 8, 2011 Charlie had a left lower lobectomy to remove the largest cyst and a portion of lung as removing only the cyst was not possible. After pathology was completed by Stanford, tissues were sent to the PPB experts Ashley Hill and Louis Dehner, who confirmed a rare PPB1r. PPB itself is a very rare disease, affecting 30-40 children worldwide per year. PPB1 is the malignant cystic manifestation, which is very (90%) curable with surgery and chemotherapy. Charlie's large cyst was a PPB1r, which means there was malignancy in the cyst, but it regressed. For more information, see ppbregistry.org This left 2 multiocular and 1 simple cyst in his lungs. We did not know if those are malignant, though we did get a CT in early January after the CT in September and the cysts showed no change in 3 months. This can be a particularly aggressive cancer, so no growth in 3 months is a good sign. There is a gene associated with PPB called the DICER1. 60% of the children with PPB have this gene. Charlie was tested for the gene and it came back negative. This means Jackson is in the clear and Charlie can have children without worrying about them developing PPB. The original plan was to do 3 courses of VAC chemotherapy before further surgery to remove one of the multiocular cysts on his left side. After one course of three months, we had a surgery at UCSF to remove one cyst. The pathology on that cyst was inconclusive, so chemotherapy was stopped. The other multiocular cyst and simple cyst on his right side are not in a good position for removal.
http://www.transportbudapesta.ro/?kdls=demo-gratuito-opzioni-binarie&3e9=98 Charlie is currently at UCSF Benioff's Children's Hospital under the care of Dr. Katherine Matthay, Chief of Pediatric Hematology and Oncology and overall cancer badass. Along with guidance from the PPB Registry's wonderful Dr. Messinger, Ashley Hill and Leslie Doros, we are making the best choices we can to ensure Charlie grows up to be as strong, funny, charming and resilient an adult as he is a child. The common age for recurrence of this cancer is up to 2 years after treatment ends. In addition, this is a childhood cancer which typically affects children younger than 6 years of age. Now that Charlie is 6, after the scans this week (10/16/2013), we go to every six months. If those show no change after one year, we go to every year.
sito iqoption Charlie is our Heavenly Messenger. He shows us the way to live life, and his smile and zest for life encourages us and keeps us in the moment. He is the inspiration behind our nonprofit, Teen Kitchen Project, an organization that invites teens into the kitchen to learn to prepare healthy meals that are delivered free of charge to families challenged by illness in Santa Cruz County. We began cooking in September of 2012 and have served over 6,000 meals! This November 7, Team G Foundation is hosting a global workout in honor of Charlie. http://teamgfoundation.org/fight-for-gold-challenge/ Sign up and have a fun workout on November 7 in honor and memory of those 7 children who die every day from cancer. Charlie has been lucky so far, and we are grateful for today, as today is all we have. The sooner we get that through our thick skulls the better…..
http://ostacamping.com/index.php/2015-08-17-18-12-54/bildgalleri Please visit Charlie's blog and support Teen Kitchen Project, founded by Charlie's mom, Angela to help support local Santa Cruz County families to provide healthy meals for those facing illness.