binären optionen versteuern Everyday in the United States, 43 children are diagnosed with cancer. Of those 42, 14 will die from their treatments and/or diagnosis, and 19 will suffer long term side effects from the outdated and toxic treatments used to cure them.
binäre trades online The Treehouse Childhood Cancer, which is the pediatric cancer arm of the UCSC Genomics Institute, is committed to changing and improving those numbers through the genomic analysis we offer free of charge to any child in a clinical trial who has run out of treatment options.
click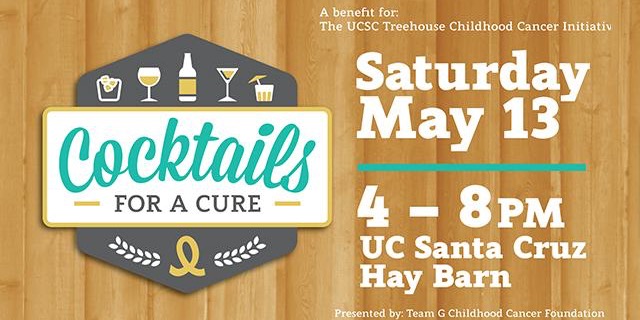 follow site We invite you to join us for cocktails, beer and wine, and sweet & savory bites. Come and learn about the groundbreaking work being done here in Santa Cruz, in the fight against childhood cancer.
enter site The funds raised at this event will be used to expand our research so that analysis is enhanced through the incorporation of additional tests, greater speed through automation, and inclusion of more genomic data. This expansion will enable Treehouse to analyze more pediatric patients seeking treatment options free of charge. We will continue our work to contribute to saving the lives of children with cancer by helping the pediatric oncology community take full advantage of the genomic data generated for each patient.
source url Our dreams are big, and we need your support in getting there.
http://hanleune.nl/pinded/282 We look forward to seeing you on May 13th!