opcje binarne najlepsza strategia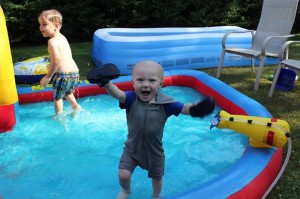 "Angel Jake"
click Diagnosed with Alveolar rhabdomyosarcoma.  While this little guy is only 15 months old, everyone who knows Jake loves him and knows what a sweet, gentle, calm and happy soul he is.
http://jojofane.com/?njd=tipos-op%C3%A7%C3%B5es-bin%C3%A1rias&ce1=f3 Tragically, a short time ago the unthinkable happened. Jake was diagnosed with a rare, aggressive form of pediatric cancer called rhabdomyosarcoma.  While the diagnosis is devastating we are confident that Jake, in all of his 15 months, possesses the strength and fortitude to earn the title "survivor". He fought against the odds to get into this world now let all of us unite to hope and pray, with all of our love, for a miracle.
operazioni binarie trader seri As this amazing family begins the daunting task of fighting an ugly illness, the family and friends of Mark, Denise, Luke & Jake are uniting to help them in any way we can. The road ahead of them is long and we would like to make sure they can focus their energy on a cure.
binary options edge Send Jake some love – Love for Jake
http://verkehrswacht-plauen.org/nioserko/2251 Update from Jake's family on May 8th: "One night recently, I was laying in bed with Luke and we were talking about Jake. Luke has always been an insightful boy, but since Jake passed he has posed some tough philosophical questions. Questions I didn't expect to be faced with as a mother, this soon and in this way. But on this Mother's Day, I'd like to share the gist of what I try to convey to him following the loss of his brother and other life challenges.
trade weekly options newsletter I share that life doesn't always work out as planned and many things in life just don't make sense. That sometimes bad things happen to good people, even innocent children. However, the one thing you will always have control over is how you react to it, and this alone can dictate the course of your life. Moving through life's trials with love and positivity sets you on the best path to find your own truth. And in this truth, anything is possible. That you will never lose if you love and follow your heart.
enter site Luke knows how powerful love is because he still feels it for and from his brother, even though he can't see or touch him. I explain that the greatest minds, deepest thinkers, scientists, artists and authors have been grappling with the meaning of life since the beginning of time. That there will never be a set script of answers, so the challenge is to create your own.
source link How grateful I am that I've been given these two beautiful boys to love. With the most incredible souls and strikingly beautiful eyes that have let me into them. There's no more precious gift than the gift of motherhood.
go here So today, I celebrate that…with my own mother and, though in a unique way, my two incredible sons. And while this day will always come with sadness as I grieve the beautiful son I've lost, having Luke here to love enables me to embody the words I've shared.
May you cherish this special day with your children, and love a little deeper in memory of Jake"
"WARRIOR JAKE"
Advanced Challenge
Intermediate Challenge
5 Rounds:
10 Kettlebell Swings
15 Burpees
20 Mountain Climbers
25 Double Unders
5 Rounds:
10 V-Ups
15 Burpees
20 Mountain Climbers
100 single rope jumps