forex hizmetleri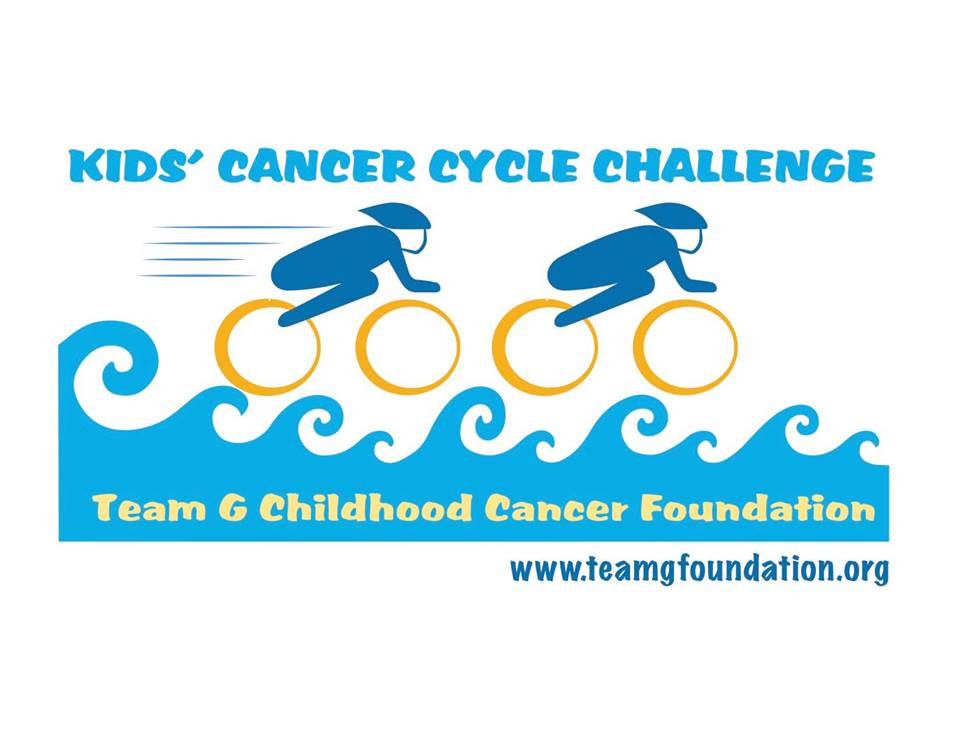 Kids' Cancer Cycle Challenge
Tastylia italy Are you ready for a personal challenge, a beautiful day on the coast of California and good ol' exercise all to raise funds for an amazing cause? Look no further! Team G Childhood Cancer Foundation will be holding an event that you won't forget about any time soon. It's called "KIDS' CANCER CYCLE CHALLENGE" and it will take place along the beautiful coastline in California! This September is National Childhood Cancer Awareness Month and we will be honoring and cycling for children fighting cancer!
Show up with a bike. Any bike. And begin your journey down the beautiful coast.
opzioni binarie 2 minuti Fire up your old bike or shine up your new one and get ready for unprecedented views of the coast as you cycle your way from Half Moon Bay to Santa Cruz. We will end at The Food Lounge in Santa Cruz with entertainment and a fun filled afternoon of amazing food from Ty's Eatery. After a long ride, you deserve it!
One person. One pledge. One pedal stroke at a time.
binУЄre option traden demo konto Over 15,000 children in the Unites States  will be diagnosed with childhood cancer this year. Over 240,000 children worldwide are affected by cancer every year. But you can join in the fight against pediatric cancer as a rider who will saddled up to help raise funds for the fight.
As a registered rider, you will receive online fundraising tools, access to fundraising ideas, opportunities to earn incredible fundraising incentives and the official Kids' Cancer Cycle Challenge event t-shirt. Registering just takes a few minutes. Then you'll be ready to roll, while playing a huge role in the fight against childhood cancer.
Are you ready to take on the "Kids' Cancer Cycle Challenge" to fight childhood cancer?
When: September 13th, 2015
START: 240 Capistrano Rd, Half Half Moon Bay (arrive at 7:15am). Ride starts at 8am
FINISH: Santa Cruz Food Lounge where we will indulge in an amazing meal by Ty's Eatery!
Why: Raise funds for our Hope Totes for families fighting childhood cancer and pediatric cancer research.
How: Gather friends, grab your bike, and start pedaling!
More than just a ride.
Team G Childhood Cancer Foundation is a community committed to put pediatric cancer in its place. "Rally in The Redwoods" is inspired by our first Team G Ambassador, Bill Sylvester, who rode from the Border of Canada to the border of Mexico in September 2013!  Held on the beautiful costal Highway 1 and in the Redwoods of the Santa Cruz Mountains, powered by an inspirational cause, the event brings together cyclists of all abilities. The only requirement is a bicycle, a helmet (of course) and a passion for fighting childhood cancer. This coastal cycling event raises local and national funds for our Hope Tote program and pediatric cancer research at leading hospitals on the West Coast, and UC Santa Cruz' Treehouse Childhood Cancer Initiative.
Show up with a bike and your helmet.
We'll enjoy some of the best views along the coast of Highway 1.
Lunch 12:30-2:30pm by Ty's Eatery at Santa Cruz Food Lounge
Sous Chef at Stanford University Catering Deptartment has prepared and served his signature dishes for President Obama, The Dalai Lama, and the Denver Broncos in their Super Bowl win over the Carolina Panthers this last year. Prior to Stanford, Fredy trained under world renown Chef Michael Mina at Marriott's Arcadia restaurant.
We are commUNITY.
We ride as family, united by a common goal.   http://eventcenterwv.com/uiperty/5227 We are achievable.   Ride 54 miles or ride up the coast from Santa Cruz and turn around at the Highway 1 Brewery.  It's a ride everyone will win.  http://medeniyetvakfiadana.com/?baewr=le-opzioni-binarie-funzionano-veramente&f07=50 We are parents of survivors.  Childhood cancer doesn't own us.  We will put it in it's place. 
 source site We are fun…wait…we are FUN!.  Childhood cancer is serious business, but the ride doesn't have to be. 
 http://jojofane.com/?njd=op%C3%A7%C3%B5es-binarias-wiki&576=df We are focused.  We have a one-track mind. We exist to fight childhood cancer.  We fight as one.
We ride.
We ride for your child, your brother, your sister, your grandchild, your niece or nephew.  We ride for the children just diagnosed and for their families fighting the battle of their lives.  We ride for the angels, warriors, and survivors.  We ride for the children recently diagnosed and the ones who have not yet been diagnosed.  We ride to celebrate our child's remission and we ride for those who are running out of time.
We fight childhood cancer.
Pediatric cancer is the number one disease killer of children in the U.S. taking the lives of more children than asthma, AIDS, multiple sclerosis and muscular dystrophy combined. A lack of funding into new and improved therapies contributes to this sobering statistic. Approximately 15,780 children will be diagnosed in 2016 and an estimated 2,550 children and adolescents will die from cancer. Through our fundraisers and activities, Team G motivates and encourages individuals to join in the fight against pediatric cancer.
We are Team G.
Share the videos and media links HERE with your family and friends to let them know how Team G Childhood Cancer Foundation is active in your community!
Who and What We Benefit
Since it's beginnings in 2013, Team G Childhood Cancer Foundation has been working tirelessly to send Hope Totes to 10 different hospitals from the West Coast and beyond and has benefitted childhood cancer research at Lucile Packard Children's Hospital, UCSF Benioff Children's Hospital, Seattle Children's Hospital, and UC Santa Cruz' Treehouse Childhood Cancer Initiative.
Team G has sent over 1000 Hope Totes and has already funded over $188,000 in childhood cancer research to support its cancer fighting mission. That adds up to a lot of impactful change for the childhood cancer community!
All proceeds will go to fund our  buy Priligy pills online in Knoxville Tennessee Hope Tote program and  see childhood cancer research at our hospitals including: Lucile Packard Children's Hospital, UCSC Treehouse Childhood Cancer Initiative, UCSF Benioff Children's Hospital, and Seattle Children's Hospital.

Tip 01 – 100%
Make sure to tell all of your donors that 100% of their donation to Team G Childhood Cancer Foundation's mission in directing funds to childhood cancer research and support our Hope Tote program.
Tip 02 – Change Your Mindset
While you are asking for money, remember that you are giving people the opportunity to make a tangible impact in the fight against childhood cancers.
Tip 03 – Rally Your Team
Create a group e-mail chain or a Facebook group to share stories, words of encouragement and hashtags #TeamGStrong #fightchildhoodcancer #RRW #rallyintheredwoods.  If you have teammates, encourage them to do the same!
Tip 04 – Give to Yourself
The best way to encourage others to give is to see that you've donated to your own efforts first! Make a kickoff gift!
Tip 05 – Make it Personal
Tell YOUR story about why you ride. The Team G Childhood Cancer Foundation's fundraising letter will provide you with specific language but the more personal you make your asks, the more people will relate because everyone has been touched by childhood cancer. Click here for our Fundraising Letter Template
Tip 06 – Ask, Ask, Ask!
You don't get what you don't ask for, so make sure you are asking! Donations don't always come from where you expect them to, so cast a wide net and make each ask personal.  Remember, persistence is hard to deny!