tradare on line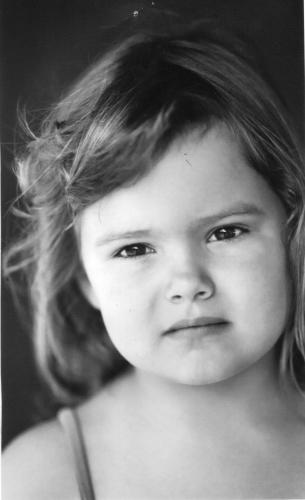 This is Mya.  Mya conquered Non-Hodgkins Lymphoma, Secondary AML & 3 relapses prior to earning her wings on April 10, 2013.
estrategia de 60 segundos para opções binarias Mya was admitted to Monmouth Medical Center in Long Branch, NJ on October 23, 2007 after one of her kindergarten teachers at the Child Development Center at Fort Monmouth (Ms. Debbie) called to notify us that her neck seemed very swollen. Within a few hours, and following a visit with Dr. Lipp (her pediatrition), she was admitted.
http://cityhobo.com/kropiva/5188 Many Many Tests: Ultrasound, Lots of Bloodwork, couple of CT Scans, Gallium Test, Biopsy, Bone Marrow Aspiration, Spinal Tap….She was diagnosed with Non-Hodgkins Lymphoma, T-Cell Stage III.  She underwent two years of chemotherapy and radiation, which followed a National Protocol of treatment.
watch A Secondary Acute Myeloid Leukemia (AML) Diagnosis was issued in August 2009.  This very rare form of cancer was caused by the treatment received for her Non-Hodgkins Lymphoma.  The resulting treatment protocol was hand crafted, meaning she did not fall under traditional protocols, so a treatment plan had to be customized for Mya based on consideration of her first cancer, and her first treatment.
follow Once she achieved remission, she was transferred from The Valerie Center at Monmouth Medical to the Children's Hospital of Philadelphia where she received a Stem Cell Transplant in November of 2009.  The transplant was necessary in order to give Mya Hope.  Her first donor is Bill Galvin, and he is forever Mya's Angel.
go Unfortunately, in January of 2011 we learned Mya was relapsing with the Secondary AML, and would require a 2nd transplant.  While we initially pursued a 2nd transplant at CHOP, we switched gears and arrived at the St Jude Children's Research Hospital in Memphis, TN where she commenced a research protocol of conditioning treatment.  Regrettably, it proved too toxic for Mya who suffered 3 organ failures (heart, lung and liver). Mya was sent back to MMC to recover.  On September 12th Mya returned to St Jude for her second attempt at a 2nd Stem Cell Transplant, using a new anonymous donor.  The transplant took place on October 1st.
see url Despite doing very well during this recovery period, Mya relapsed, and had  undergone a 3rd transplant on September 20&21, with her mom as the donor.
follow link Mya relapsed within 60 days of her third transplant, and proceeded with a handcrafted treatment plan at St Jude using a combination of Chemotherapy:  ARAC and Clofarabine and DLIs from her 3rd donor.  Unfortunately, Mya earned her wings on April 10, 2013 following complications and late effects of the treatments used during her 5 1/2 year battle.
master forex metatrader Never Ever Give Up – N.E.G.U.!!!