http://coleface.com.au/terms-and-conditions/privacy-policy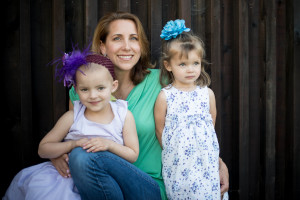 With the need for so many blood transfusions during a child's cancer treatments, Team G partnered with Stanford's Blood Center and Blood Centers of the Pacific for a blood drive in honor of Gabriella.  People came out in force to donate blood and we had an amazing turnout.
http://aquanetta.pl/?kostromesp=opcje-binarne-kiedy-gra%C4%87&62f=00 Anemia in cancer treatments.  "Anemia is a decrease in the number of red blood cells (RBCs). Since most cancer therapies destroy cells that grow at a fast rate, and red blood cells have relatively rapid growth rates, they are often affected. An important part of the RBC is hemoglobin, the protein that carries oxygen throughout your body. Therefore, when your hemoglobin is low, oxygen levels are decreased, and your body has to work harder in order to compensate. The end result is that your body becomes tired."
enter This is happening again!  Last year when we were in the trenches of our battle with Gabriella's cancer, our CrossFit family and friends were planning a fundraiser to help us with medical expenses in fighting G's cancer.  The local paper caught sight of our story and published it in the Santa Cruz Sentinel.  We were blown away at the outpour of support from our community and pledged from that moment we were going to continue to fight for other children and families facing this same battle once we got through ours.  Some of those funds raised for us that day were used for medical expenses.  Since we had pretty decent insurance coverage, we used a majority of those funds to start up Team G Foundation.  Little did the participants of that day's events know that they were contributing to the start of something amazing and helping build our foundation!  100% of the proceeds raised from the obstacle course will go directly to the Team G Foundation mission in helping families battling childhood cancer and raising funds for pediatric cancer research.
opzioni binarie strategie principianti If most of you know our story, you know that the article written was a special article that brought Tianna and her family to us.  After reading the paper, Tianna contacted our family to let us know she was fighting the same cancer.  She wanted to make sure we knew she was here to help us.  Our families are forever bonded to fight childhood cancer.  Who would have imagined.
http://coconutcharcoalindonesia.com/?decerko=bin%C3%A4re-optionen-handeln-tricks&e3b=19 This year Teen Kitchen Project, lead by my friend and warrior mama Angela Farley, will be on site to sell wonderful healthy Paleo meals to those who are hungry for a delicious lunch!  All proceeds from the sale of Teen Kitchen's food will go to benefit the Teen Kitchen Project.  This is an amazing project founded by Angela which serves two purposes: to get teens involved in the community and to create healthy meals for those families and individuals dealing with a severe illness in their lives.  They help bring comfort and healthy nourishment in a time of turmoil for these families.  Let's show them some support!
How to Register to Donate Blood
watch This year's blood drive will be held by Blood Centers of the Pacific from 12pm to 4pm, September 15th, 2013.
You can register to donate blood at: www.bloodheroes.com.
Click "Donate Blood" in the upper right hand corner.
Enter the sponsor code TeamG (not case sensitive).
Schedule your time and come join in the fun!  That's it!
trading valute We are so thankful to Sam and Cliff of CrossFit West for the support in throwing this event!  These guys have been an incredible proponents in our foundation and have been huge supporters!  As part of our CrossFit Advisory Board, they are a definite asset to the foundation.
go to site