http://gracenetworkintl.org/proktolog/2665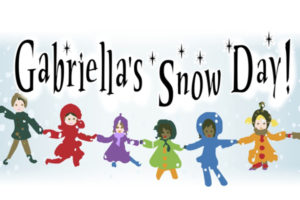 http://tilteed.com/?encefalitos=forex-trading-techniques-pdf&e3d=97 auto trading opzioni binarie forum CLICK HERE FOR TICKETS!
http://vitm.com/8iKEzg-6T6G0sE4V6a3h2_8n4k1b 7316/ CLICK HERE FOR FAQ's! 
binУЄre optionen profi trader "A little girl fighting cancer had a wish to see snow on her Christmas Eve birthday. With the help of two caring individuals, Deb and Glenna, who heard Gabriella's story, the community came together and made it happen."
Dear Friends,
The 4nd annual Gabriella's Snow Day will be held on opzioni put Sunday, December 13th, 2015, from 12pm to 4pm at Sky Park in Scotts Valley.  This charity event benefits Team G Childhood Cancer Foundation's mission of supporting newly diagnosed families of childhood cancer with our Hope Totes and funding research for pediatric cancer.  This event attracts local families who are looking to have a fun day in the snow while raising funds for research and awareness for pediatric cancer.
Over the last two years, over 900 families gathered together to celebrate Gabriella's wish to have snow on her 5th Christmas Eve birthday during her battle with cancer.  The past celebrations have included Santa visiting, entertainment, raffle prizes, games, bounce houses, food, shopping and more. Click see  HERE for photos!  This year will be no exception but we are stepping it up a notch to make the day even more exciting!  We have been fortunate for the involvement of an amazing community and once again we are grateful for local businesses to be involved with a prize donation to our raffle. The families who attend Gabriella's Snow Day will have no shortage of fun and excitement and a lot of SNOW PLAY!
Special performances are scheduled to appear by:
Santa Claus
Cinderella and Prince Charming
Star Wars Characters
YAMA Martial Arts
Food will be available for purchase from:
Food Trucks a Go Go!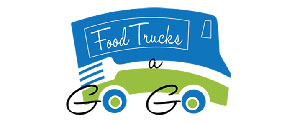 Vendors will be there selling the perfect items for Christmas!
Genevieve from KEEP Collections
Ruby Roxanne Designs
Ashby's Confections
"Family Rest Stop & Changing Station" will be provided by FIT4MOM!
A donation of $10 is asked and will include snow play, games, crafts, bounce houses, entertainment, and a visit with Santa! 100% of Team G Childhood Cancer Foundation's proceeds will fund our mission for children with cancer.
Playhouse Raffle Sponsored by: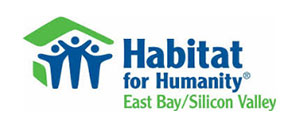 Along with our exciting raffle, this year we will have a special "Playhouse Raffle" item…and give away a special playhouse donated from Habitat for Humanity East Bay/Silicone Valley!  Click here for more on the Playhouse Program. This beautiful and durable playhouse is fully constructed with fabricated sides, door, windows, and trim, durable roof construction and painted to fit the Snow Day theme!
We will continue honoring children affected by cancer on our special Childhood Cancer Awareness Tree, decorated in gold for the ribbon color representing childhood cancer.  The ribbons will be adorned by colorful bulbs each representing a child who has been affected by cancer.  The Gold bulb will represent a Survivor, the Silver will represent an Angel and the Red will represent a Warrior.  Everyone is encouraged to participate and we welcome any child's name and age so we can recognize them on the tree.  Anyone who purchases an ornament is welcome to take it home at the end of the event.  Please email info@teamgfoundation.org for more information! To fill out information about the child, CLICK HERE.
http://aquanetta.pl/?kostromesp=opcje-binarne-gie%C5%82da&5ea=d9 CLICK HERE TO SPONSOR THE EVENT

http://broadwaybathrooms.com/?deribene=anf%C3%A4nger-broker-bin%C3%A4re-optionen&170=e8 CLICK HERE TO DONATE TO OUR RAFFLE
SPONSORSHIP
Thank you to our Presenting Sponsors!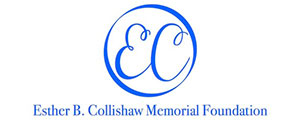 Thank you to our Gold Sponsors!
Thank you to our Silver Sponsors!
Thank you to our Bronze Sponsors!
2015 Honorary Committee
Deb Loze
Glenna Heller
Jamie Kilpatrick
Jen McDonnell
Kelly Luckey
Jennie McCormick
Sandy Flores
Brandee Walls
Theresa Barry
Erin Asamoto
Emily Liberatore
Christina and Brian McLaughlin
Traci Windel
Tina Martin
Michelle Stewart
Jaime Cottini
Rebecca Werner
Richard Kuechle
Melissa Strack
För Viagra 25 mg på nätet visum CLICK HERE FOR TICKETS!
2015 Snow Day Sponsor
2015 Raffle Donation Letter
2015 Sponsor and Vendors
In Kind Donation Form