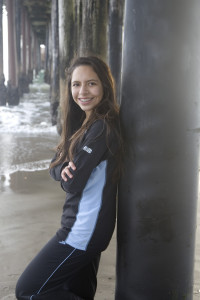 Tianna
May 26th, 1997 to August 6th, 2012
"When you miss me, just look up into the night sky and remember, I am like a star, sometimes you can't see me, but I am always there."
Tianna was the type of person that made you feel her love for you because it was so true and pure.  She made it known that you were important to her in every way.  When we think of Tianna the first word that comes to mind is "sweet".  And sweet she was but there is so much more that lies behind that.  Tianna was a focused individual.  She made sure that everything she set her mind to do she did to her full potential.  She had shown that through her love and passion for volleyball.  Tianna loved that sport and everyone knew it.   She was not transparent but she was passionate about the people she loved and the things she loved to do.
Tianna was described by her peers as "a drama free girl" She always tried to be the peacemaker and always had a positive attitude.  When Tianna was diagnosed with rhabdomyosarcoma, she was very upset like any teenage child would be!  It didn't take her long to turn that around and say: "I'm ready for chemo, but is chemo ready for me?"  When she learned of her diagnosis and options of treatment Tianna, along with her parents decided to participate in a trial because those results would help other children in the future. She did not have control in her outcome but she had control in making choices.
The sheer joy of knowing that entering a trial would create advances for a cure made her decision easy and was of most importance to her. Tianna believed in making a difference and did not take anything for granted. She showed grace, strength and determination to the end.
Sadly, Tianna passed away from rhabdomyosarcoma on August 6, 2012 at Lucile Packard Children's Hospital where she was treated for 11 months.  Her kind heart and her legacy will live on in the hearts of friends, family and all those she touched.