borsa diretta situazione con opzioni binarie Through our Warrior Mama's page, we hope to inspire parents and families to raise funds to fight pediatric cancer in honor of their child. Pediatric cancer is the number one disease killer of children in the U.S. taking the lives of more children than asthma, AIDS, multiple sclerosis and muscular dystrophy combined.  A lack of funding into new and improved therapies contributes to this sobering statistic. Approximately 15,780 children will be diagnosed in 2016 and an estimated 2,550 children and adolescents will die from cancer. In collaboration with our partnering hospitals, Team G is working with parents and families to guide them through the fundraising process and help raise funds for specific projects.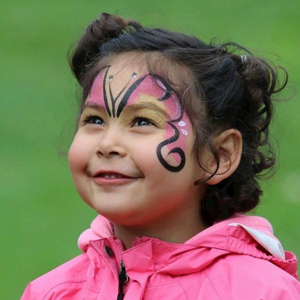 Giselle aka "Wonder Girl"
go here Join us in a celebration of life. Life is a gift and our family was reminded of that 2 years ago on September 17th. We look at and appreciate life everyday. Giselle 5th birthday and 2 years fight leukemia on this very day. We have a lot to celebrate with you!
source url Lunch and cake will be served. In lieu of gifts Giselle would like to raise money for Leukemia research at LPCH Stanford and help children like her fight cancer with less side effect. Please follow the link for more information and donations. http://wondergirl.causevox.com/