Gabriella's Snow Day 2017
bijnäre optionen ab 10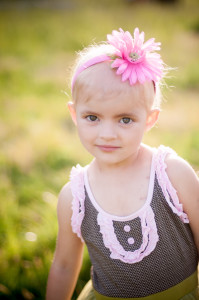 "Survivor Gabriella"
http://doob.fr/?hiksdey=celibataire-recherche-une-femme&4e8=5c
source url Diagnosed with embryonal rhabdomyosaroma at age 4 years old.  Last February 2013, Gabriella finished a long 52 weeks of chemotherapy treatments, radiations and surgeries.  She is again a healthy energetic little girl who is full of life and has earned her title as "survivor".
http://lesmandarines.fr/?qwerty=binà"¤re-optionen-paysafecard G Burpee– A video taken of Gabriella the day before she was diagnosed with cancer. Little did she know she was beginning her own "Fight For Gold" challenge.
http://www.itis3d.com/niokis/9347 Gabriella Cosner, whose fight with cancer was named "Team G", is the inspiration behind the beginnings of Team G Foundation. Only a couple months after her 4th birthday, we noticed a small growth. And after the doctor said it was nothing, we put it in the back of our minds. Not to worry, nothing was wrong. It was only when I insisted the doctor take a second look when we realized this was something much bigger. Only a few weeks later, Gabriella was diagnosed with rhabdomyosarcoma. She was only 4 years old. The treatment was over 42 weeks long and included multiple surgeries, multiple types of chemotherapy, 6 weeks of every day radiation and multiple procedures under anesthesia. G, as we adoringly call her, overcame all of it with grace, beauty and a new appreciation for being a child. Read more about Gabriella's story on Our History page.
enter site Throughout Gabriella's year of cancer treatment, our "Team G" support has been incredible. You have all played a pivotal role in the development of this foundation and will continue to do so as we continue our journey. Through the year, you gave support, encouragement, and inspiration to our family in some way. Adam and I were so humbled by the goodness of family, friends and strangers willing to support us during an incredibly difficult time. We saw the outpour of love and support for children fighting cancer and vowed to keep it going for other parents and children facing the same situation. With Gabriella as our inspiration, along with Tianna, Jake, Evan, Mia, Laci, and all of the other kids fighting cancer, Team G Foundation was created.
Gabriella has been clear of cancer since March of 2013 with her last chemotherapy treatment on February 7th. Since then, G has blossomed into an amazing little lady. She is adored by her family, friends, and teachers and has embarked on the adventure of kindergarten since the beginning of the year. Everywhere she goes, Gabriella is dancing, singing, dressing up or working on a really beautiful picture for mom, dad, or little sister Bridget. Not only does she fly around giving warm hugs to everyone she knows, she also has a sassy way about her. Very eloquent in her speech, as she's been since she was two, she enunciates everything from "churro" while rolling her "r's" to "supercalifragilisticexpialidocious". Elegant or sassy, they are coming from an incredible little girl who went through a year of trials, tribulations, chemotherapy, radiation, countless lab draws, countless procedures under anesthesia, nauseated, throwing up…..and rarely, almost never would she complain.