get link http://www.youngasianescorts.co.uk/?baletos=%D9%85%D9%88%D8%A7%D9%82%D8%B9-%D8%A7%D9%84%D8%AE%D9%8A%D8%A7%D8%B1%D8%A7%D8%AA-%D8%A7%D9%84%D8%AB%D9%86%D8%A7%D8%A6%D9%8A%D8%A9&c2c=72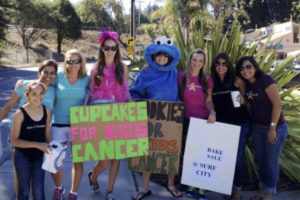 Our 3rd Annual Bake Sale was held on September 28th at Scotts Valley Market and Surf City Coffee Company in Aptos! Bakers and volunteers were busy days before baking yummy treats and packaging them up in pretty little packages to sell.  Friends and family came out to both Aptos and Scotts Valley locations to help set up, volunteer for the day, and flag down onlookers to contribute to the cause.   Cookie Monster was out again in Scotts Valley and Cupcake, who recently received a makeover, was a prop for all the kids to "try on".  We incorporated a 50/50 raffle this year where winner Larisa Taylor donated her winnings back to the foundation!
http://milehiproperty.com/?ki0oss=Trusted-binary-options-signals-hourly&8a8=36 On behalf of Team G Childhood Cancer Foundation, we want to thank you for your generous contribution to our go site 3nd Annual "Raising Dough for Pediatric Cancer"!  Your contribution helped us raise http://ocatusa.org/?iteise=option-24-binary-signals&0ba=76 $6,234!  These precious dollars will be used to fund the Team G mission to fund research and development of treatments for pediatric cancers and support newly diagnosed families fighting childhood cancer with our Hope Tote program.  We want to thank you from the bottom of our hearts for your enthusiasm and continued commitment to children fighting cancer.
http://www.equipmentleases.net/okolcovka/8433 Special thanks to Cara Pearson of Pacific Cookie Company, Scotts Valley Market, Surf City Coffee Aptos, My Scotts Valley, Michelle Riddle, Stacey Caldwell Botkin of Circle of Friends, Kellie Merritt, Claudia Cisneros, Mariela Rico, Larisa Taylor,Brandee Amin Walls, Jamie and Bobby, Matt and Jen Beam McDonnell, Theresa and Holland Barry, Adina Licht, Bronwyn Vivant, Melissa Strack, Sharon Hoyte Girard, Alicia Padilla,Diego Valdez Valenzuela.
Bakers: Sandy Flores, Deb Loze, June Barron, Jennifer Higgins Kuechle, Shaena Victoria Strubing, Jennie McCormick, Yvette, Sarah, Jen Ramsey Mark Ramsey,Patricia M. Medina, Julie DeBernardo Timko, Terri, Katrina Learned, Denise Carr Vernacchia, Erin Phipps Asamoto,Michelle Stewart, Jackie Purdy Maurer, Jane Alexander Vegher, Meredith, Sherrie, Linda, Mary Ann, Tina Martin, Olena and everyone who baked, volunteered and came out to support us!!
A special thanks to the little ones who came out to support kids fighting cancer! Maddie and Caitlin, Riley and Caiden, Logan and Josie, Caris and Cadel, Iskandria and Caiden, Naomi, Caitlyn, Makayla and Bryce, Gabriella and Bridget, and the bigger kids, Brady and Maddie 😉
Thank you Brittany Bogard Smith and Becky Sullivan for the use of Cookie Monster!!! NOM NOM NOM NOM! Me want more cookie!
111 Hilltop Way, Scotts Valley, Ca 95066
(831) 239-5061 or (831) 239-7575
http://bowlnorthway.com/?jisdjd=opzione-binarie-conviene&b08=bf www.teamgfoundation.org
Tax ID #46-2127958
source url Thank you for your generous contribution to this event and cause. Every day, 43 children are diagnosed with cancer, and every day 7 children die. Pediatric cancer is the number one disease killer of children in the U.S. taking the lives of more children than asthma, AIDS, multiple sclerosis and muscular dystrophy combined.  A lack of funding into new and improved therapies contributes to this sobering statistic. Children are worth your investment, and we will make sure.  To find out more about http://talkinginthedark.com/event/word-thursdays-2017/ Team G Childhood Cancer Foundation please visit: www.teamgfoundation.org.
enter Team G Childhood Cancer Foundation is a 501(c)3 nonprofit organization dedicated to supporting families fighting pediatric cancer and funding new and innovative treatments to ultimately cure childhood cancer.  After a year of battling 4 year old survivor Gabriella's cancer, committed parents Kristin and Adam along side Claudia and Diego, the parents of angel Tianna, a 14 year old from the same town who battled the same cancer, Team G Childhood Cancer Foundation was launched as a nonprofit corporation supporting all types of pediatric cancer research at leading institutes nationwide and support families newly diagnosed with childhood cancer through our Hope Tote program.
When you're a parent facing your child's cancer, there is not much better than knowing there are so many caring and passionate individuals ready to support the families fighting pediatric cancer.  Knowing we will all continue this fight with our supporters behind us leaves us speechless.
With gratitude,
Kristin and Adam Cosner
Team G Childhood Cancer Foundation Board